14 carrera vs stingray- a non track view
So i thought i would give you a non track no racer view of these two cars...im at my brothers house in and like me, comes from the corporate side of the car biz. His company car is a 911 Carrera. So we jumped in my car and tooled around town and the insterstate, then did same in the other car. My random thoughts:
1. The orange peel and body panels are a higher build quality than my car.
2. His car is very close to our 2LT version. his leather is the same, and seats are identical feel in both cars.
3. He opted for sport exhaust at 3000, seats heated and cooled are 1500. Steering wheel AND SEATS are manual adjustment.
4. Nav is std. His 20 inch whhels all around are 4000 option.
In driving, the Porsche is very fast and a nice ride like my base car. My car is quicker when you stomp on it O-40. But his car feels more surgical in turns.
Now the kicker: my car 63k, his 99,760.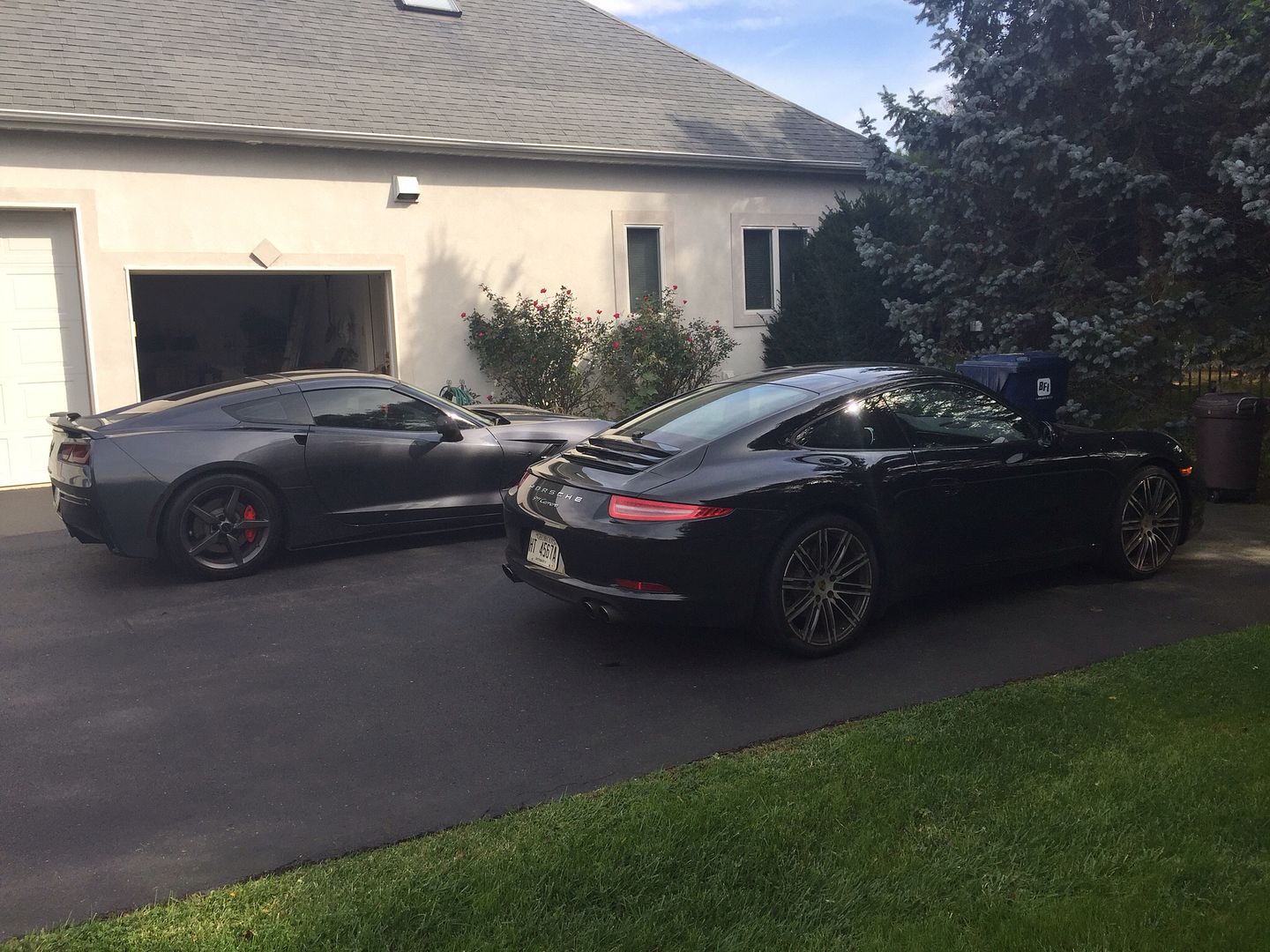 Not interested in starting "us vs them" here, the cars are two diff animals, we both agreed we'd like to own both.