Wills and Dani worked their magic and posted this writeup elsewhere awhile back but I just made time to post it here now. Sorry for the delay!
No, the title was NO exaggeration by any stretch. This car was embarrassing. When the owner pulled up for us to do a walk around with him, SURPRISED would be an understatement. At first, it was exciting...a new Stingray just pulled up in our driveway and would be the first one in the entire state to be receiving CQuartz Finest
At first i wasnt sure if I'd like it after seeing the photos, but seeing it in person was an entirely different story. We circled it (with no light at first lol) and just admired the new design...it looked sexy and mean all at the same time. The owner was super excited about everything and we were excited for him.
He had said after the clear bra was installed that they had washed it and that afterwards he had started to notice some swirls - i figured ok, the usual wash marring....but no...ooooh no. The first spot my light caught was this:
"What the hell?" was what entered my mind. This was NOT wash marring...we were looking at dual action pigtails. Sanding marks on a new Corvette? This wasn't the only spot:
Yeah thats the lil spoiler...aka the abomination.
More pig tails here accompanied by a deep scratch:
And then of course the holograms (buffer trails). Yes we could see it now, the wool pad loaded up with God knows what jsut being whipped all over this new corvette...and it left this: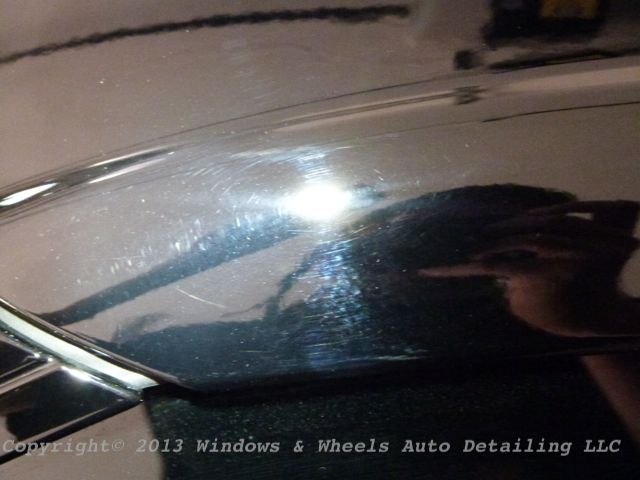 This is the roof (still dirty), but you can see the whispy looking buffer trails even under the dirt: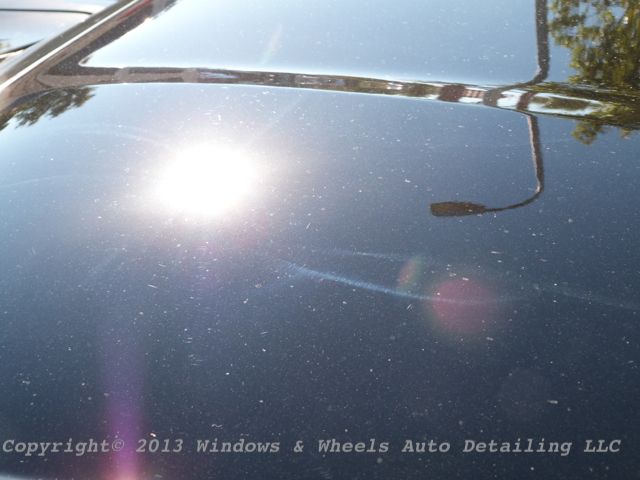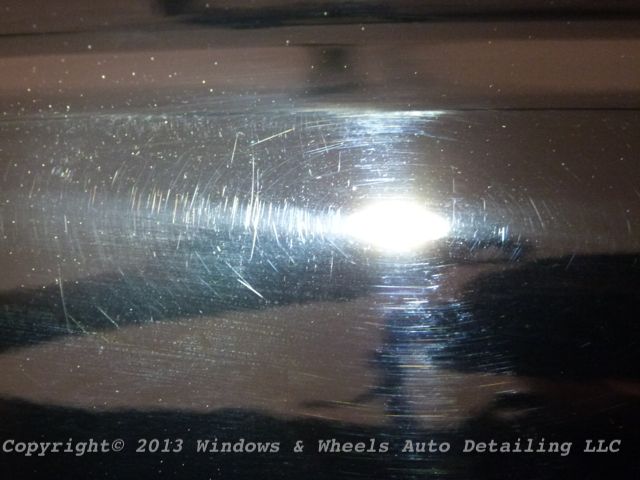 Deck lid: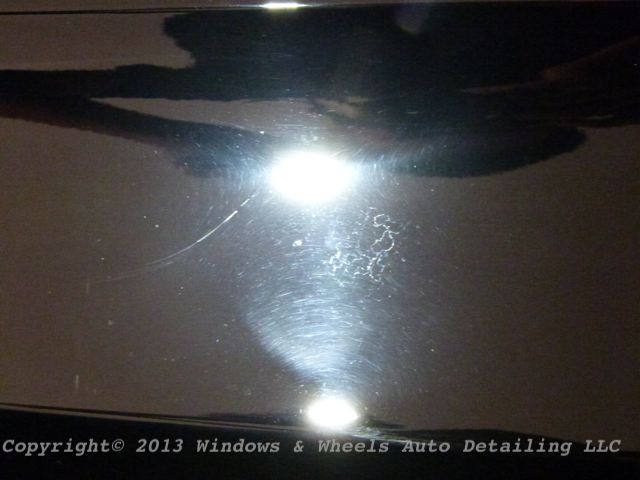 Needless to say at this point the owner and I were talking about a price change. I'd seen some swirled up new cars but this was a different level. I pointed out everything i came across and explained to him what it was from....and that obviously the car was FILLED with glaze before hand, which was why he only saw the defects AFTER a wash.