Just wanted to share some pics/install tips from my V1 radar detector install. This is meant to help out the regular guys that want a cleaner look, but don't want to spend a fortune on a complete stealth unit. Feel free to comment/critique and share tips for doing it better than I did.
First I bought a tap a fuse from here:
One Qty 1 ATM Fuse Tap Add A Circuit for Mini Blade Style Fuses | eBay
Add 16ga wire to it (enough to reach the passenger foot well
Start by pulling the rear wheel cover panel back a little to allow the carpet to come up a little. Start in the back right corner and pull the carpet up. In the middle, you'll see the rear fuse panel
Using the guide from the netwelding.com website, remove fuse 37 (20A) and buy another 20A and add to the tap a fuse, and insert back into spot 37
Run the wire under the panels on the passenger side. This is very easy to do, and did not require any tools. It tucked under there very easily. I ran it all the way to the right corner of the passenger footwell.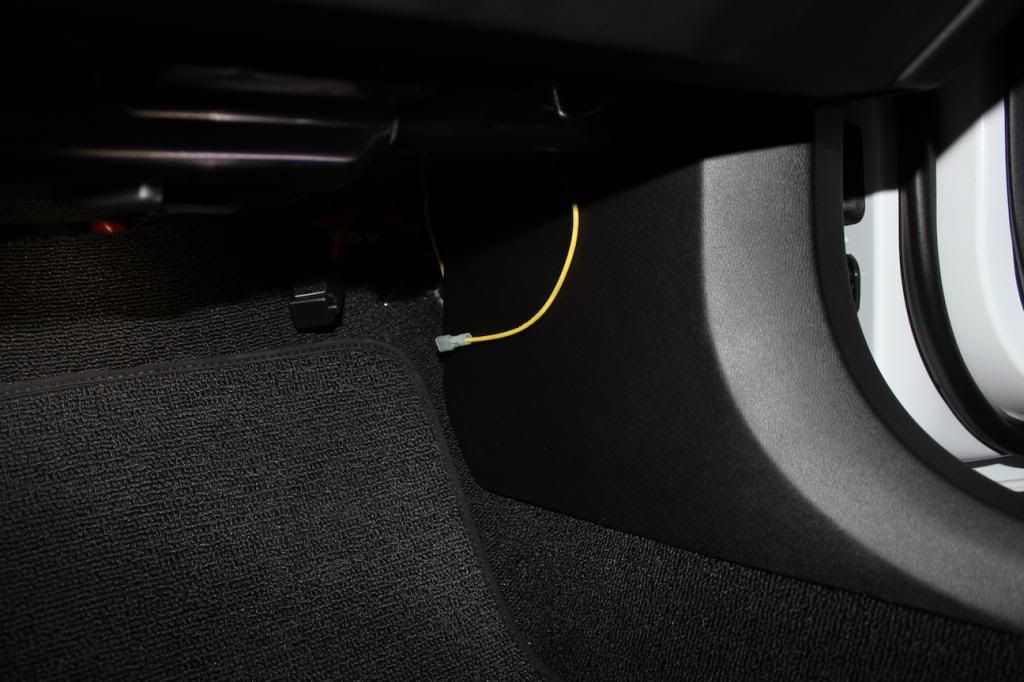 Using the V1 hardwire kit, connect this wire to the 12v (red) wire. I took more wire and connected to a bolt on the opposite corner of the passenger footwell. This is the ground wire, which I fed through the plastic paneling under the footwell area and connected to the ground wire.
Then I bought a rear view mirror mount from here
Link
This uses the V1 visor mount bracket and mounts the V1 under the rearview mirror
Then, I ran the wire along the windshield glass and tucked under the headliner. A spudger tool helped with this.
I know some people ran it along the glass down the A pillar, but I didn't see how to get it from the front of the glass down to the footwell. Instead, I tucked it under the headliner near the visor
I then tucked it under the paneling and it allowed me access to the outside edge of the A pillar, which seemed much easier access to the footwell
I used the spudger to tuck it behind the trim and rubber seal, then down and across, under the plastic paneling to the corner of the passenger footwell. Plug into the hardwire kit, and you're done.