Here is a how to on installing this nice hood mod.....
First, locate the exact center of your hood...measure from the left and right creases...should be about 11.5 inches each, then mark with painter's tape as shown: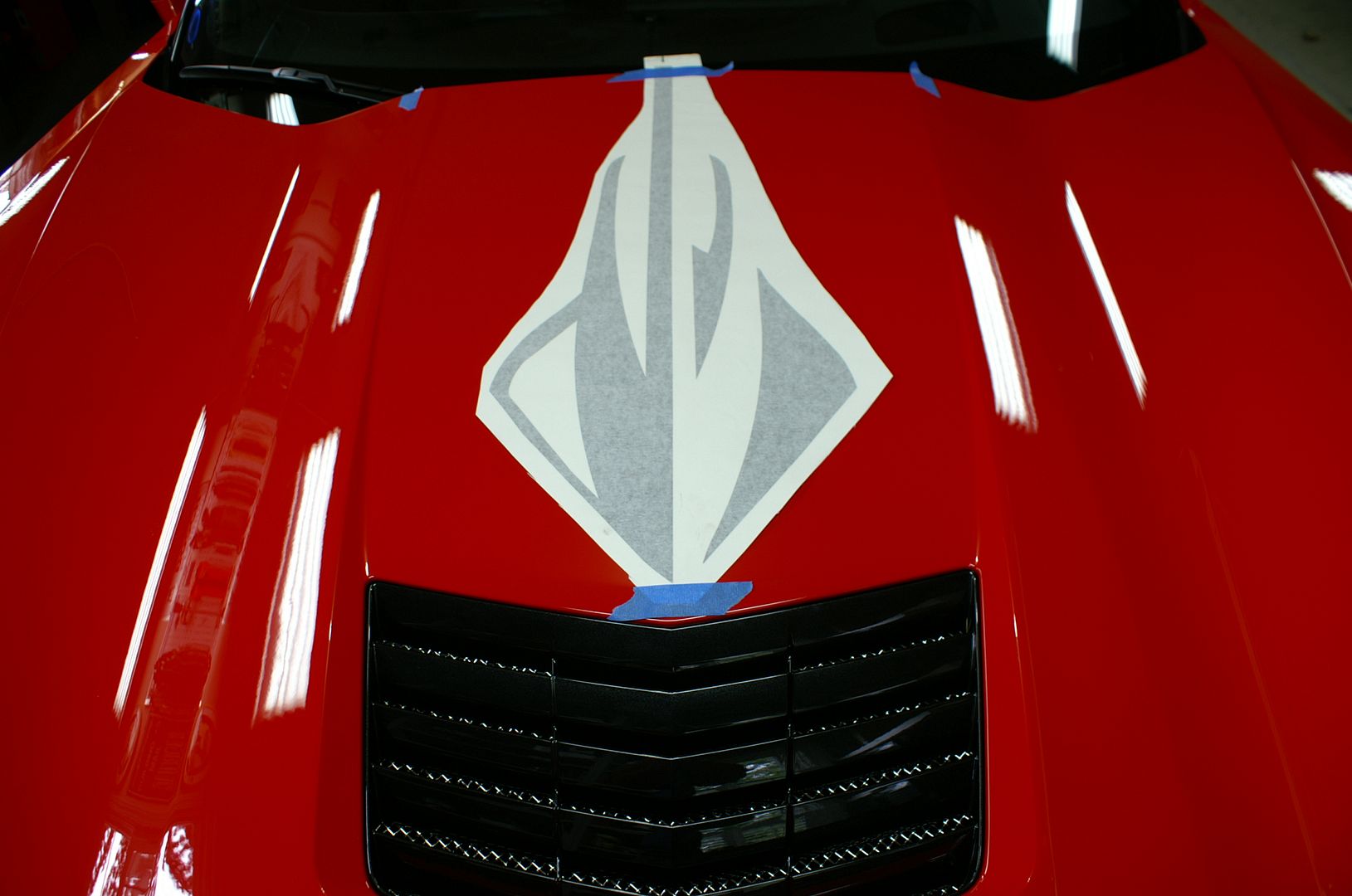 Note, the decal's exact centerline is the
edge
of the long black feature, not through its center! Tape each top and bottom in place...your choice on how far down the hood you want it. Line up the lower portion with the 'ridge' on the heat extractor. Now add a tape "hinge" across the center region. This will allow you to do the job in halves, and not be burdened with the decal moving around.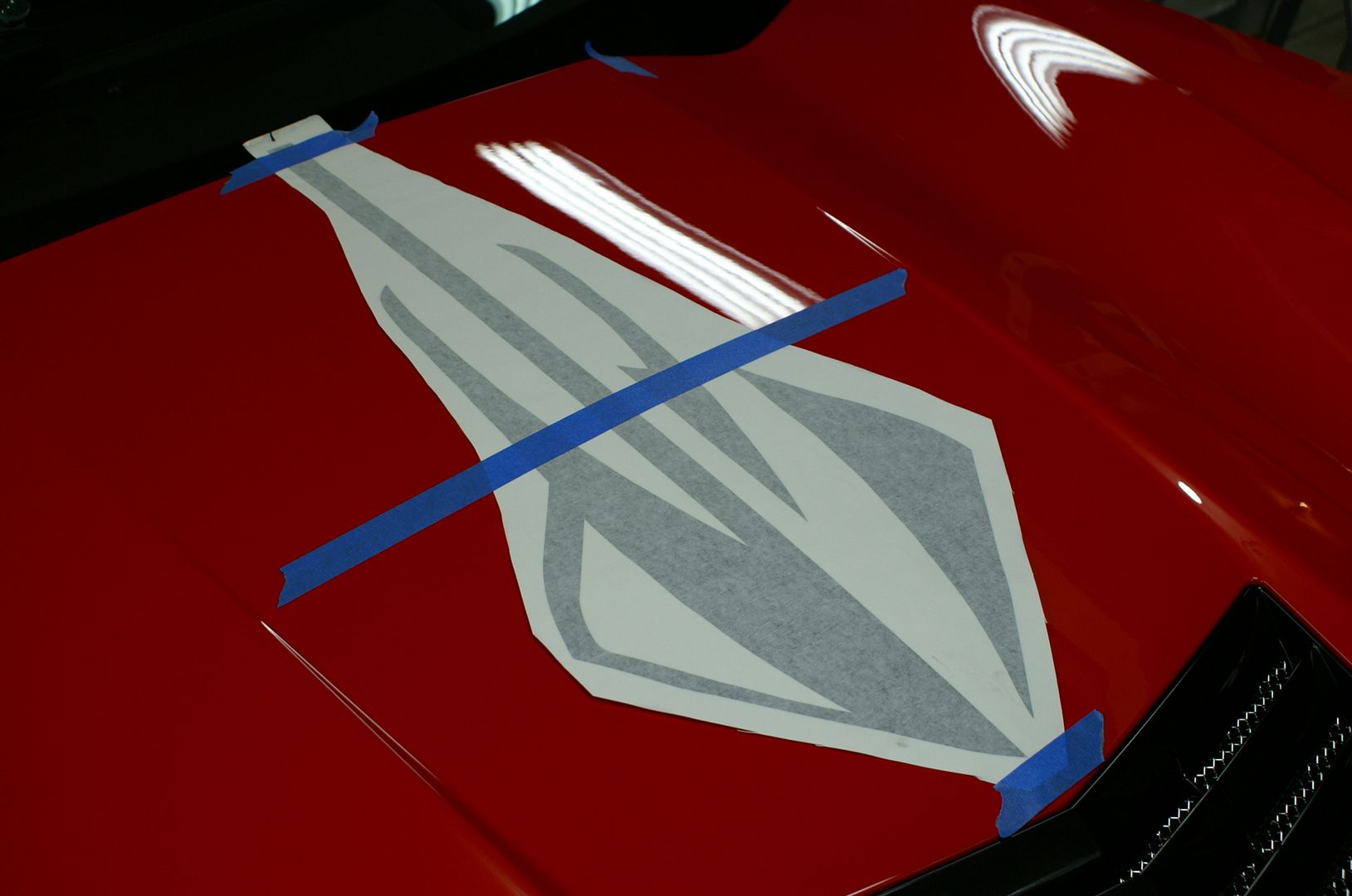 Next, pull up the bottom section and soak the area with your solution of wetting agent....use Dawn/water mixed in a plastic spray bottle.
Now, lay the decal back down and smooth out the wrinkles gently.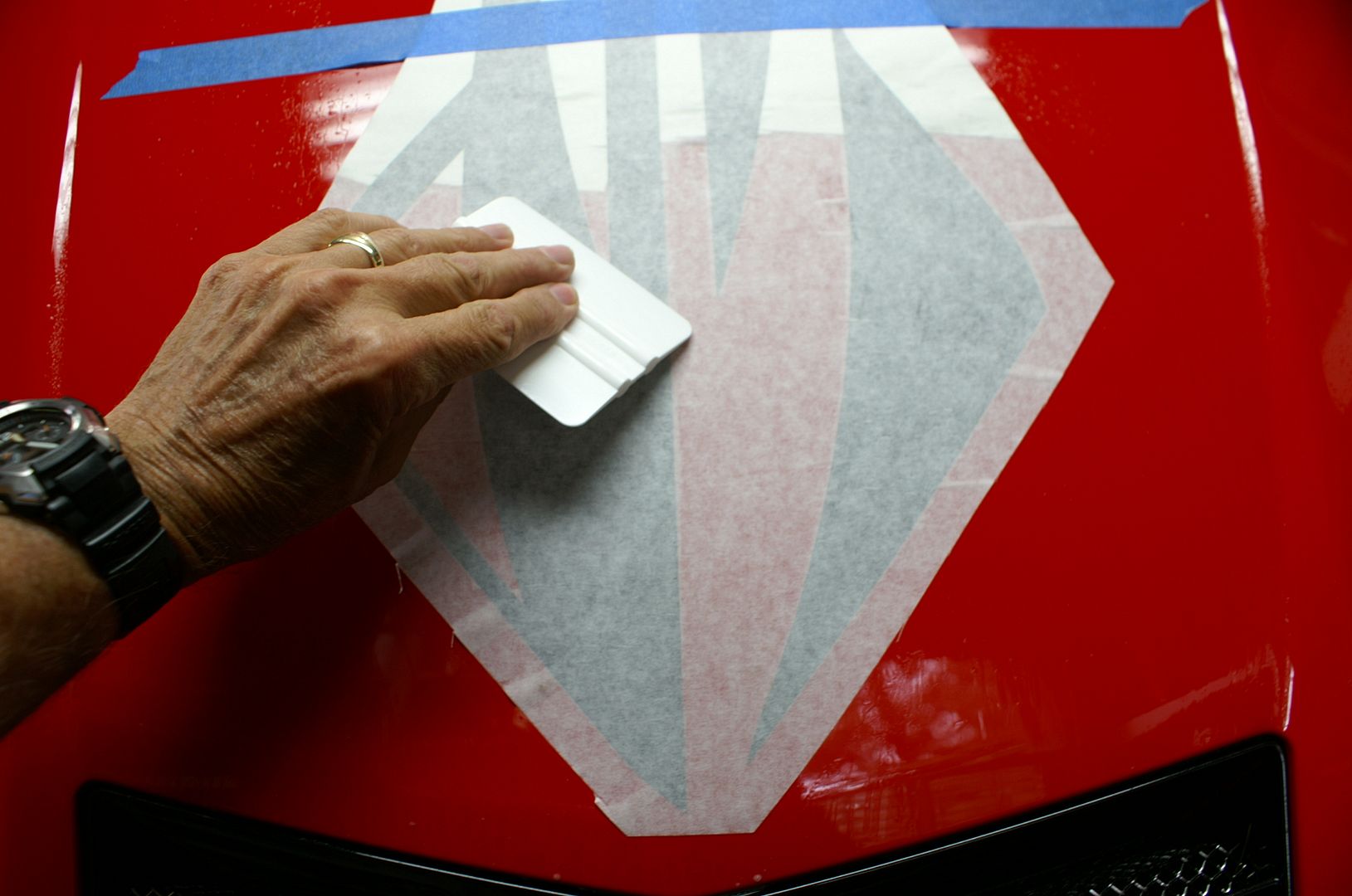 Now, do the other half....see how easy it is with that hinge!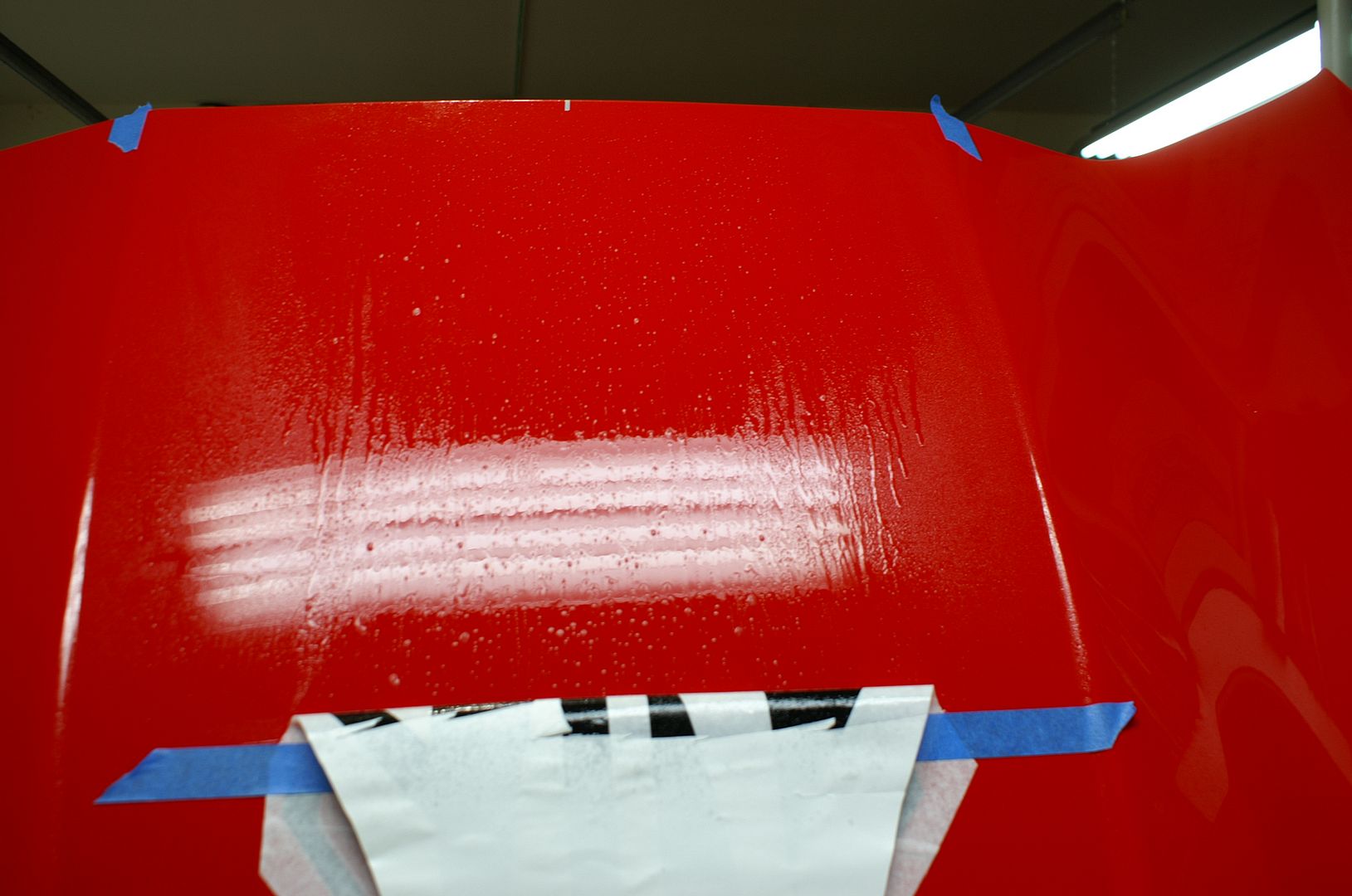 Now, the fun part. Remove the release paper at a sharp angle to the hood surface....this will prevent the decal from lifting off the paint...go slow and cut away the paper with scissors.
Keep going...almost done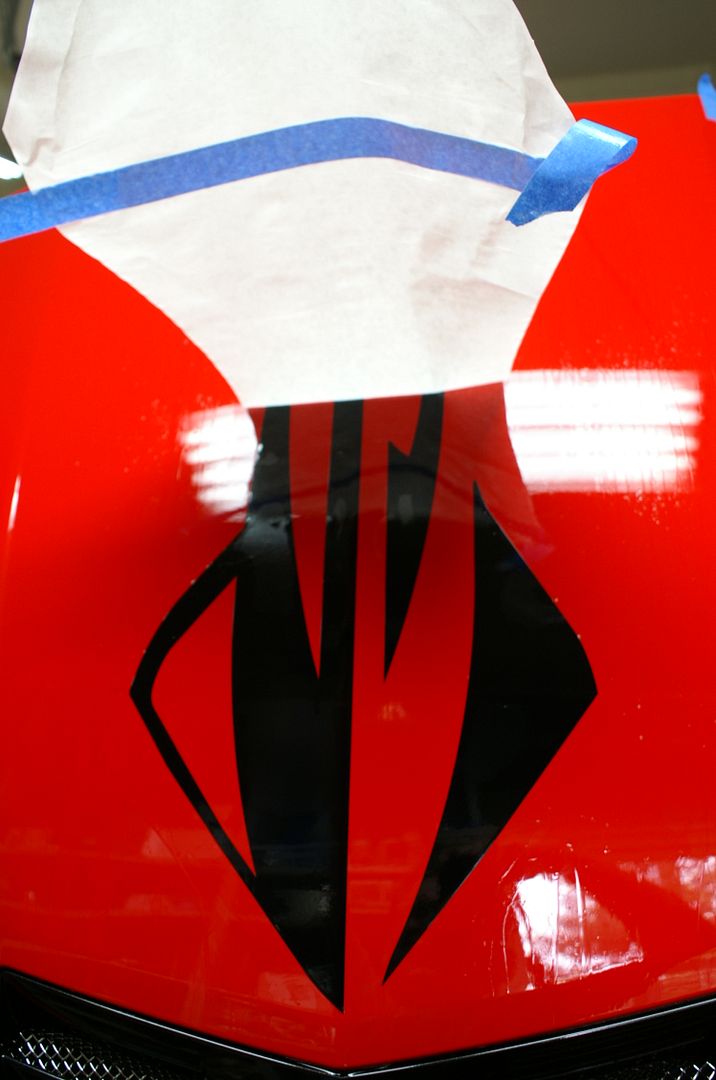 Squeegee out as much water as you can and let everything dry out...clean off the soapy residue (I used Adams Waterless Wash).
Final result looks like this: