Discussion Starter
·
#1
·
Here is a DIY for installing vinyl 4D carbon fiber wrap onto primed sideskirts. You will need to do this job without any butt joints. The only material I could find long enough was 78" x 60"...just enough to cover the skirt and go around its end sections. This is way more material than what is needed but it is the only way I could get enough length to cover the entire sideskirt with one long piece. You may be lucky enough to find a narrower piece, but I used ebay and this is all I could find in the proper length. It will come in a roll wound tightly, so the night before tackling the job hang the material up and let it settle overnight to straighten out and become flat for handling. Here is the huge sheet laying out for cutting into strips.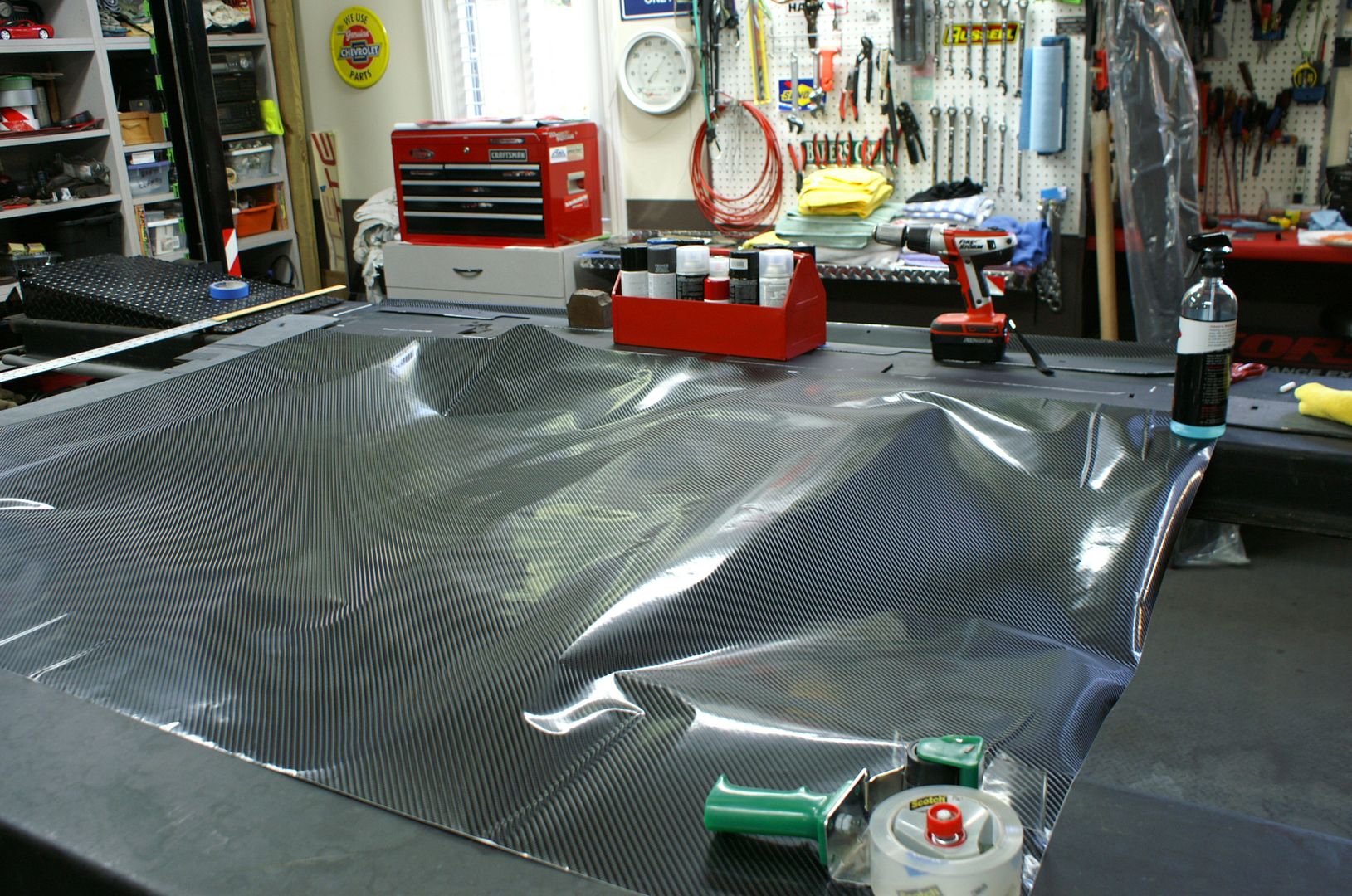 Preclean your sideskirt surfaces to allow the vinyl to adhere properly...it is very sticky, but can be lifted and re-positioned easily. I did all smoothing with my bare hand....no need to use a tool as with the wet method...the whole job is done dry because of the air channels in the back of the vinyl. Measure out the 78" length to enough width to wrap around to the deepest points...about 9-10" wide should be fine with some trimming on the backside once it is installed. Here it is ready to be fitted....
Lay a sideskirt on a table edge or other surface that allows you to wrap down the outer edge...I used one of my 4 post lift ramps set at a nice working height. Put some heavy weights on the back edge to keep the skirt in place while you work the vinyl starting from the interior section to the outer edge.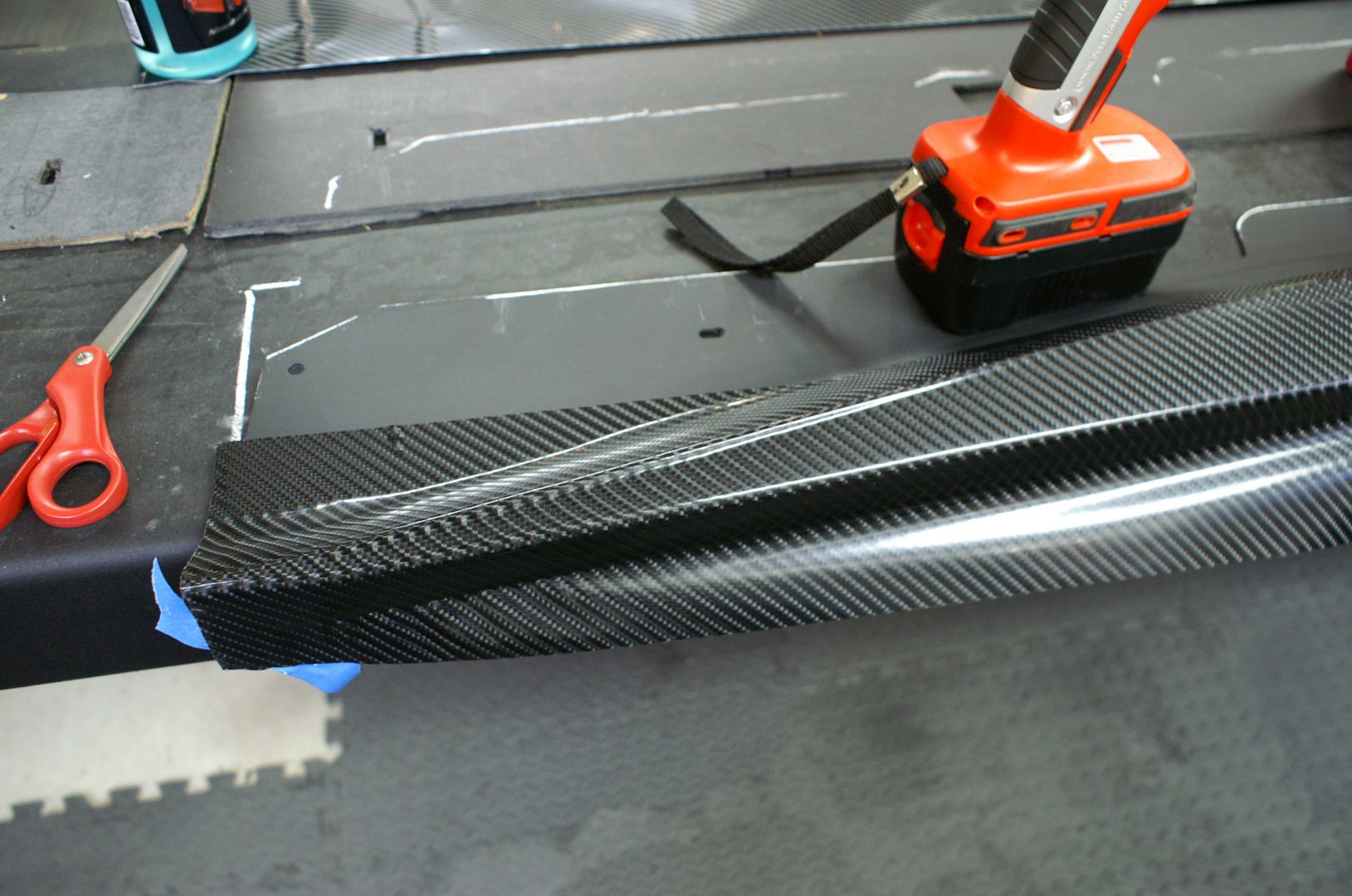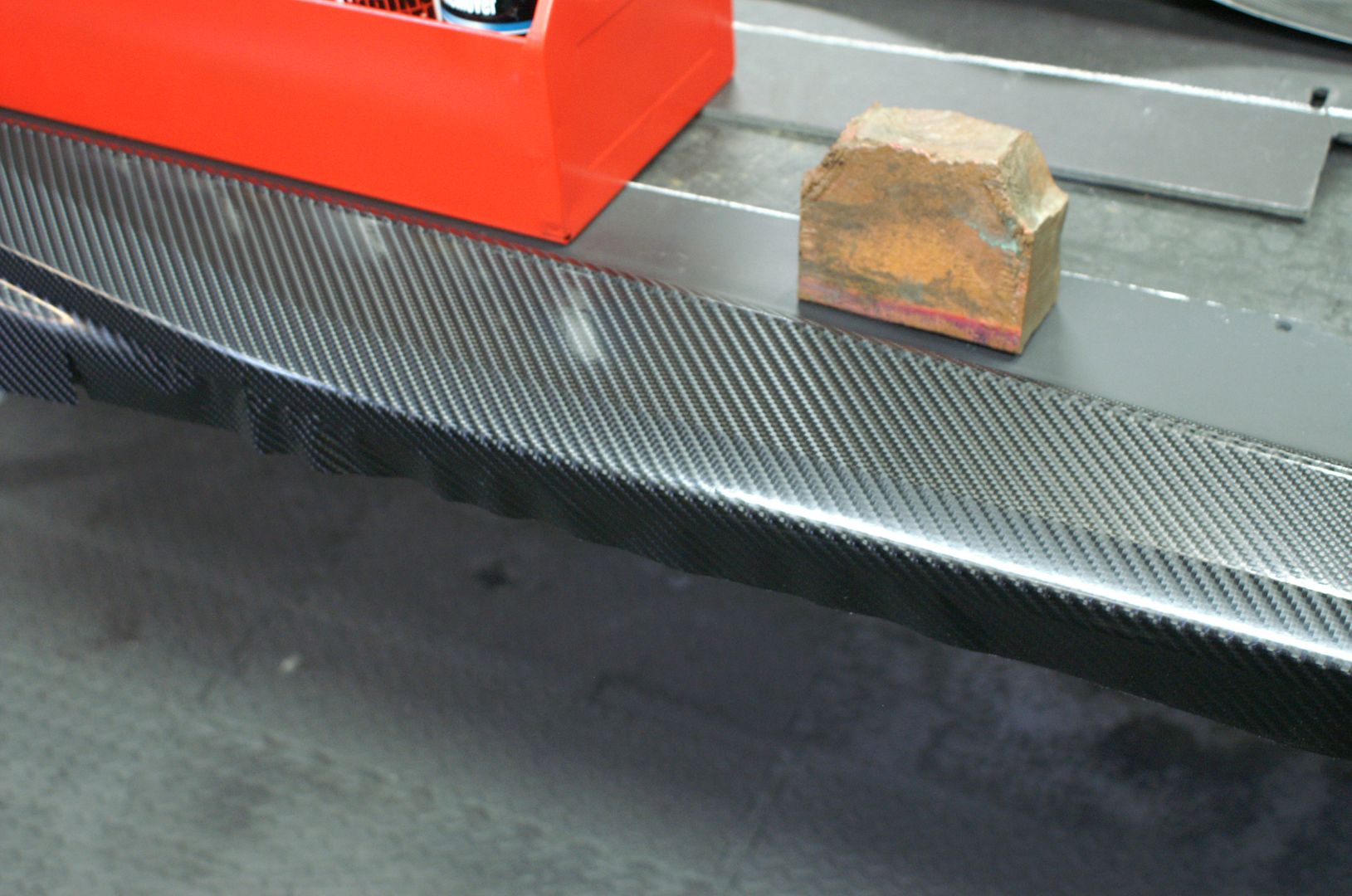 If you encounter a deep curve, make relief cuts to help pull the vinyl into the curve smoothly.
Visible side completed...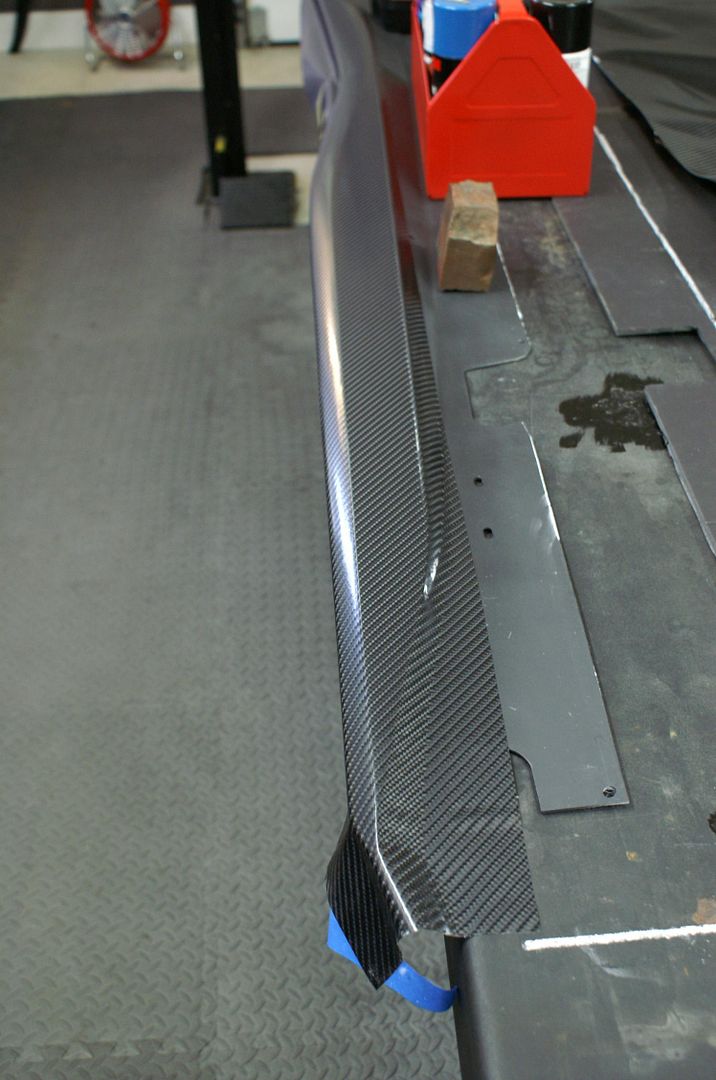 ....now finish wrapping around the bottom surface.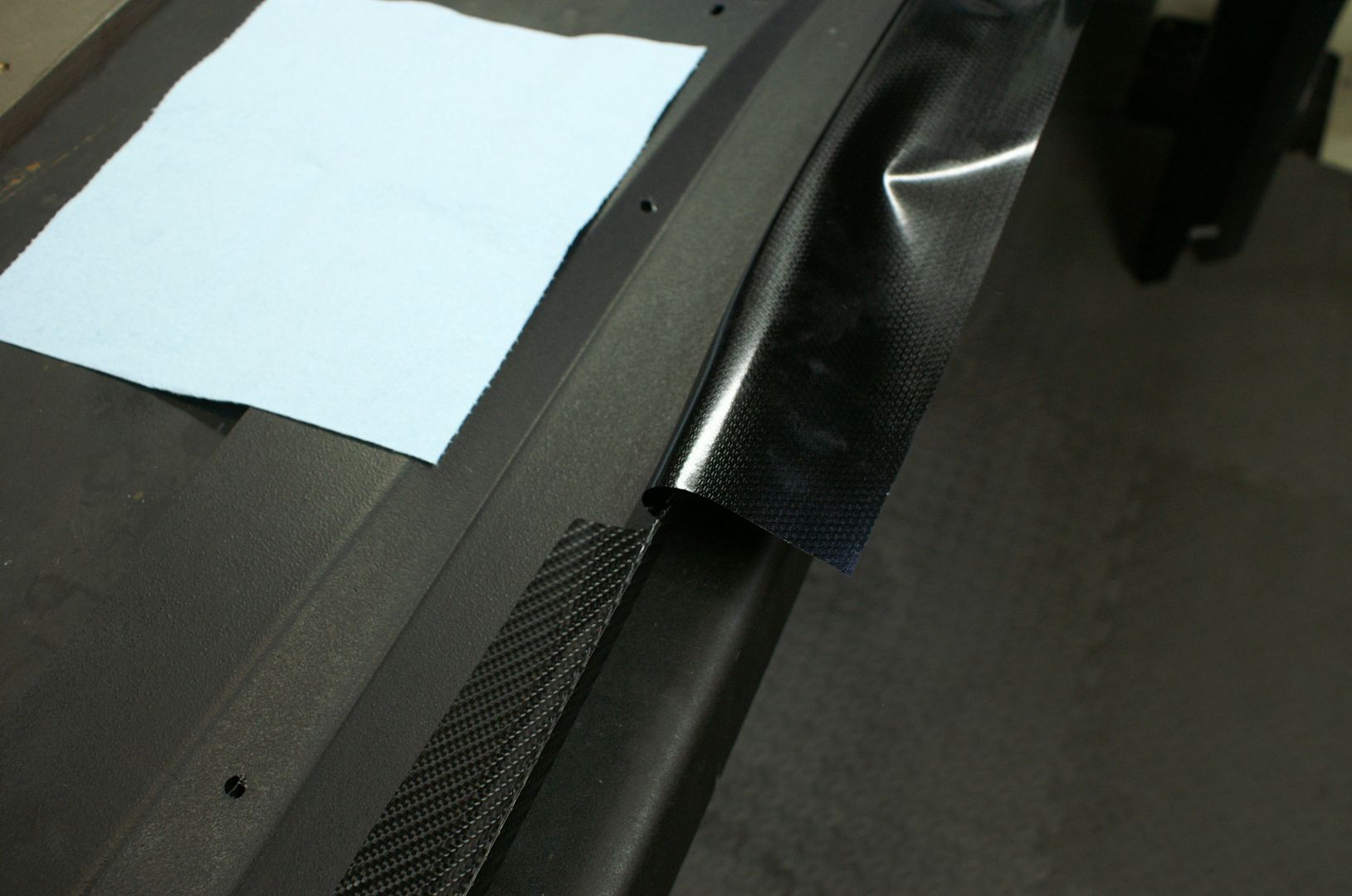 Now seal off the bottom edge with duct tape. This will insure no water intrusion or poor adhesion issues pop up later...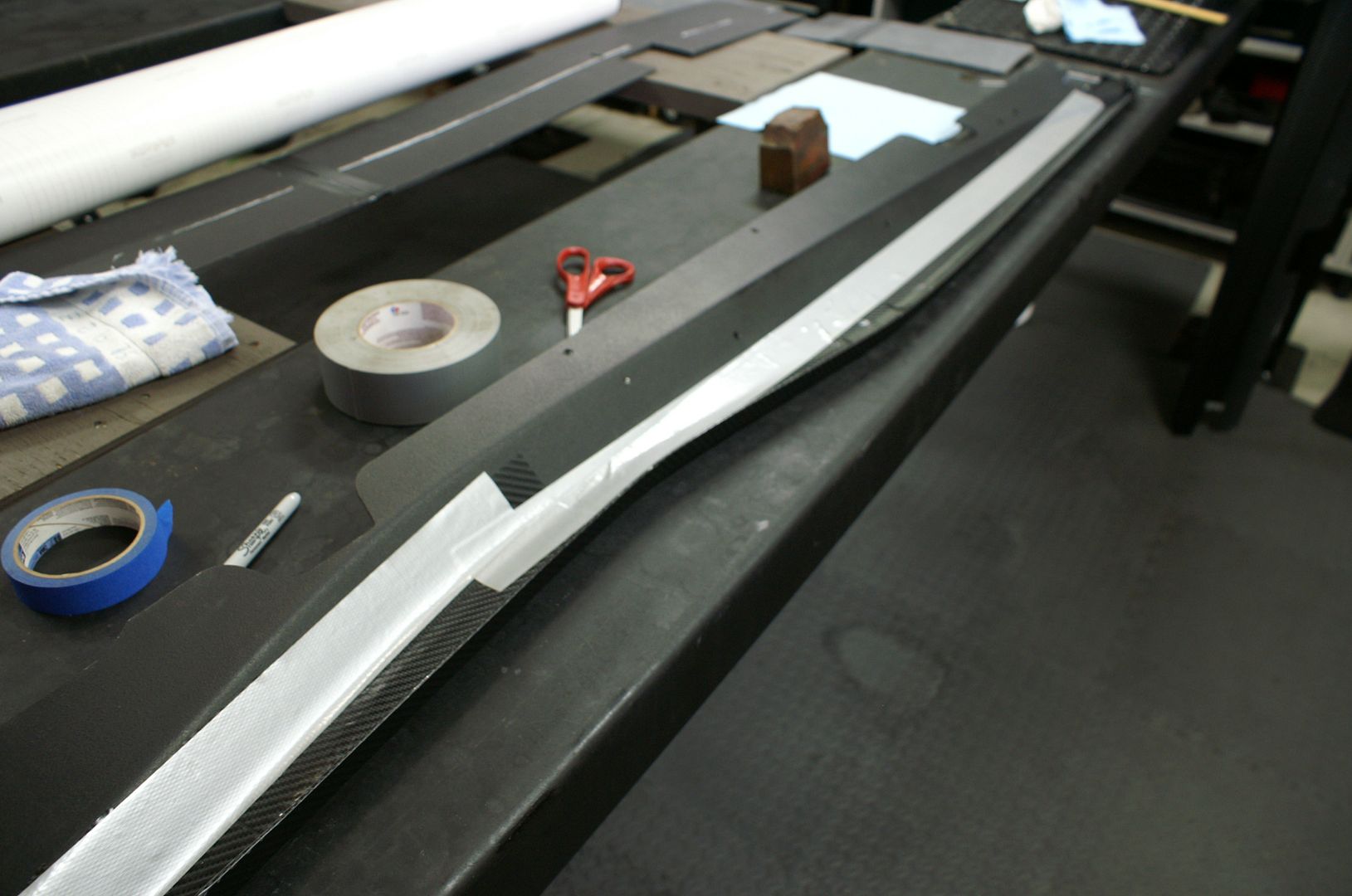 The finished product...no butt joints...one continuous piece, end to end.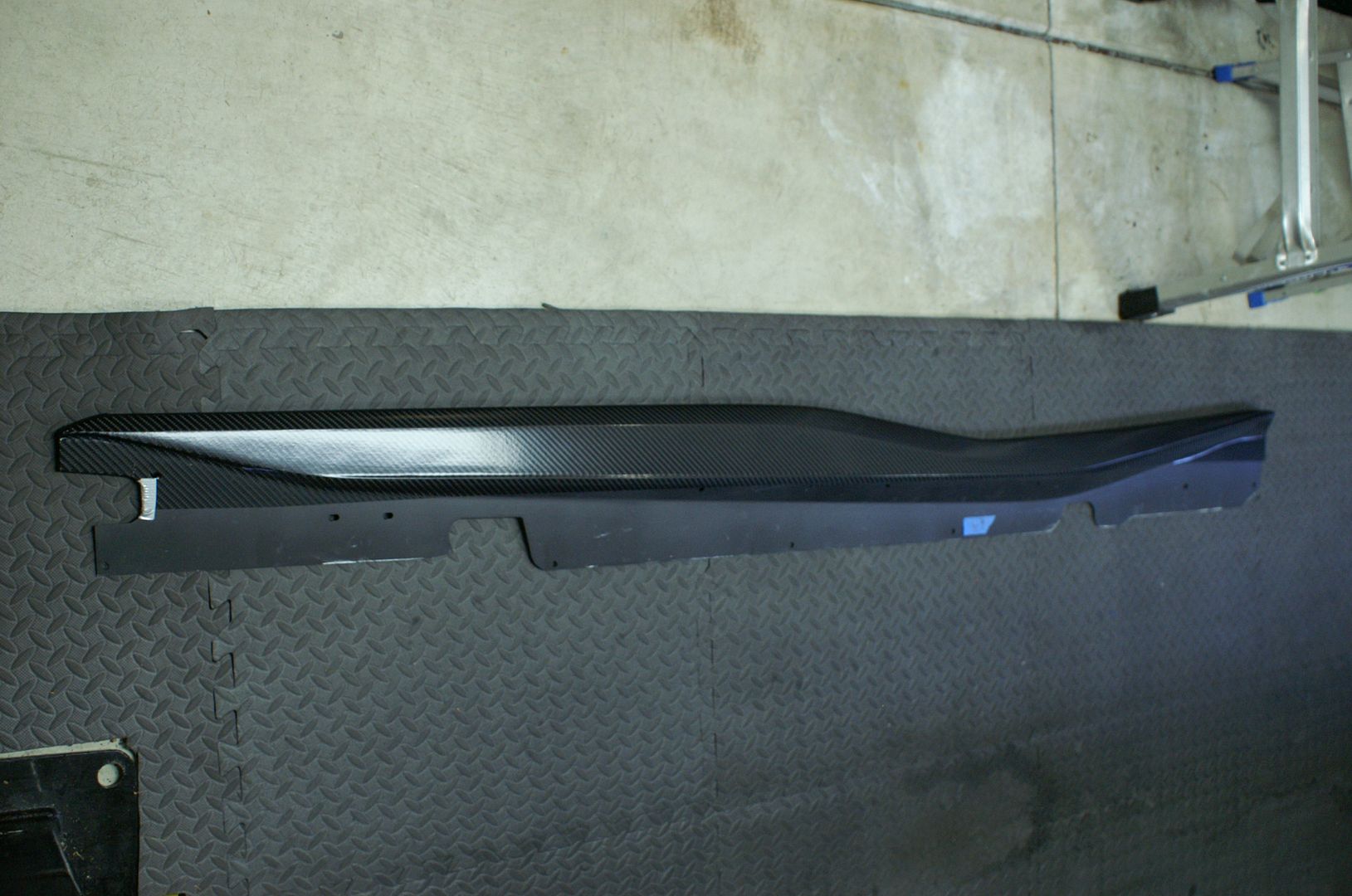 Installed on your C7....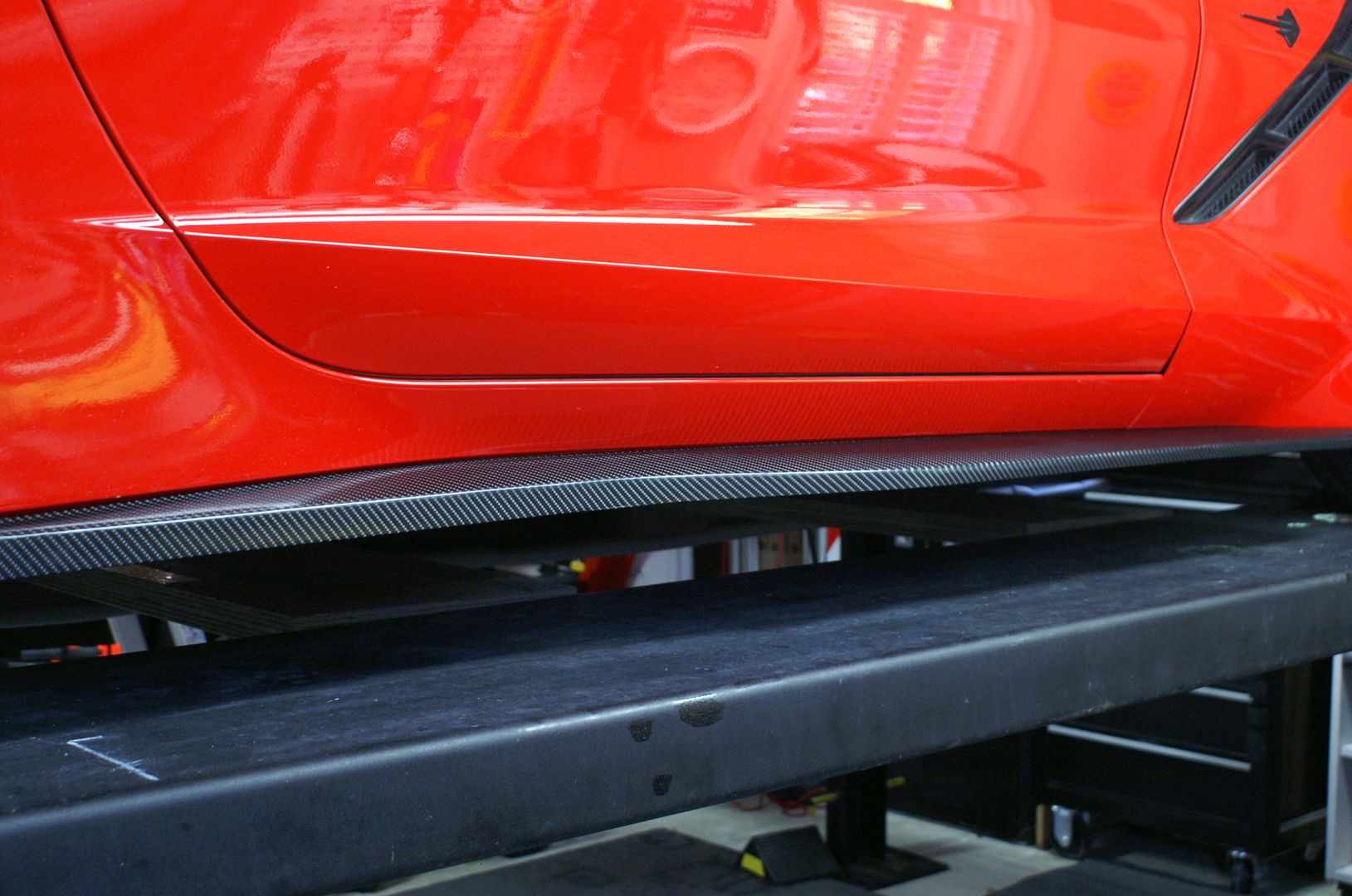 Obviously, I have a fair amount of material left over :ack: If someone wants to tackle the job PM me and we can work something out.