Folks asked if we could produce our C7 Aero Package in Carbon Flash Metallic (and other body colors) as an option available along with Carbon Fiber. So, we did!
Parts are identical in fit and finish to those which are made of Carbon Fiber. Difference is the material. They are made of a high quality fiberglass, gelcoated for a durable smooth finish, and then painted with high quality Carbon Flash Metallic, and then clear. They are an identical match to the trim that comes standard on all C7 models. We can also paint parts to match body color, or leave them bare if you wish to paint them yourself.
Pricing:
CFM Splitter, painted : $799.99
CFM Skirts (Street and Race), painted: $699.99
Prices do not include S&H.
Typical lead time is 1-2 weeks, but that should decrease as we stock more and more of these items!
Here is a short HOW TO video showing these CFM parts being installed on a Red Z51 last week. SO EASY!
Check out our short HOW TO/PROMOTIONAL video we put together last week. This shows how easy it is to install these parts. Parts featured in video are the CARBON FLASH METALLIC pieces...
Here is a shot of a part after it got its first coat of CFM.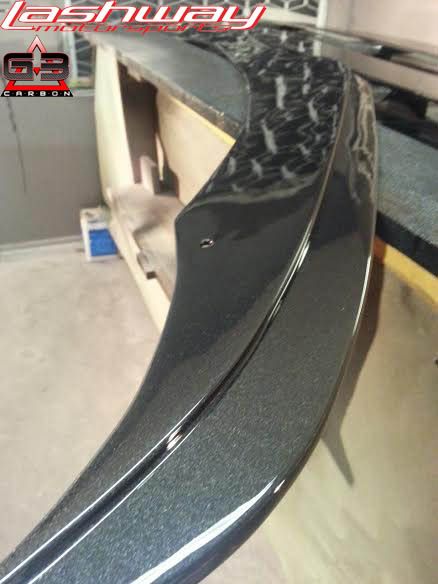 [email protected]