Thought I'd post a few pictures of an easy and safe way to lower your Vette by adjusting the stock bolts. First picture is getting the car in the air using some Race Ramps
This next picture shows the floor jack with a 2x4 lifting the spring so I could back-off the stock lowering bolts.
Now the Driver side.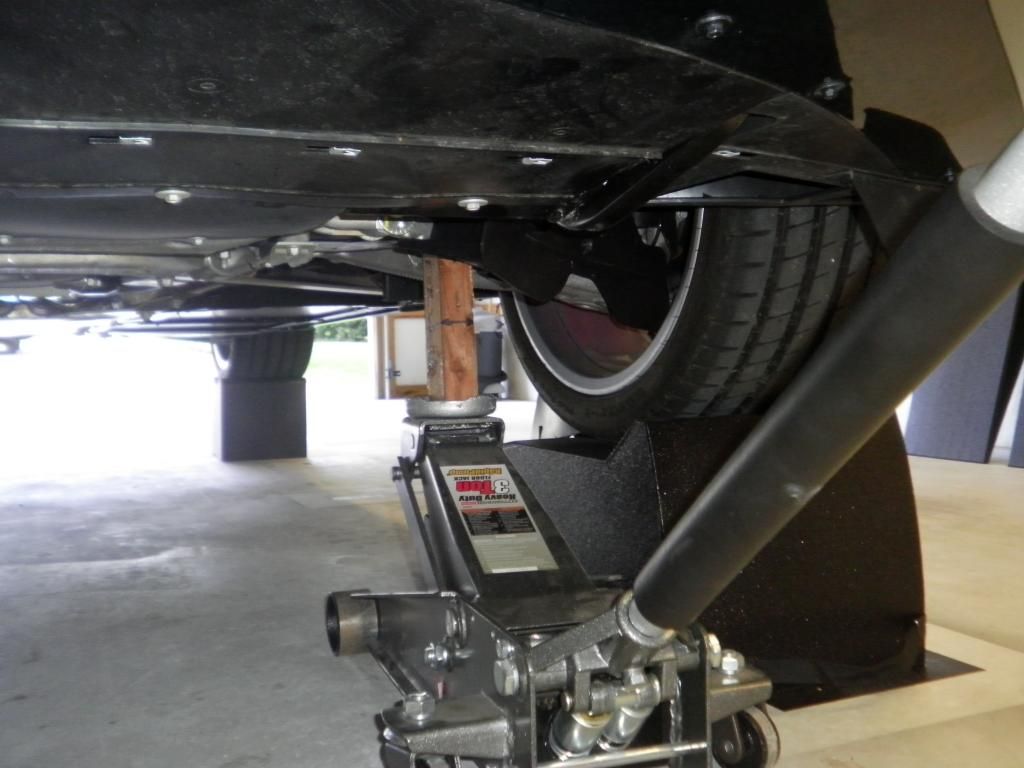 Now the rear.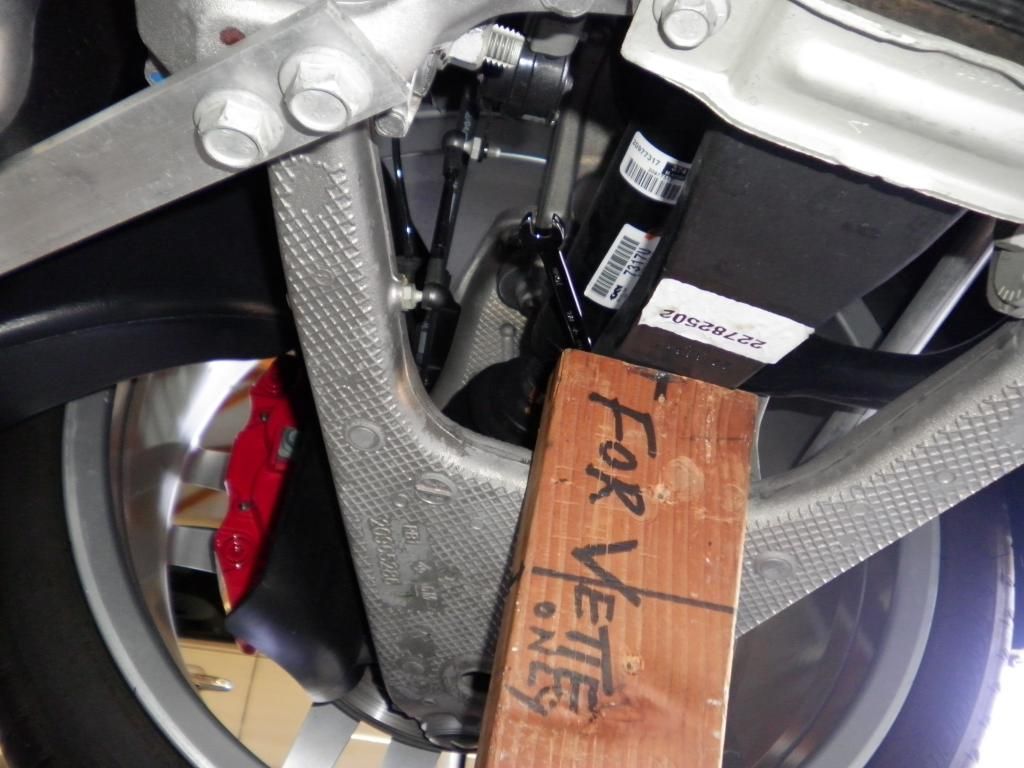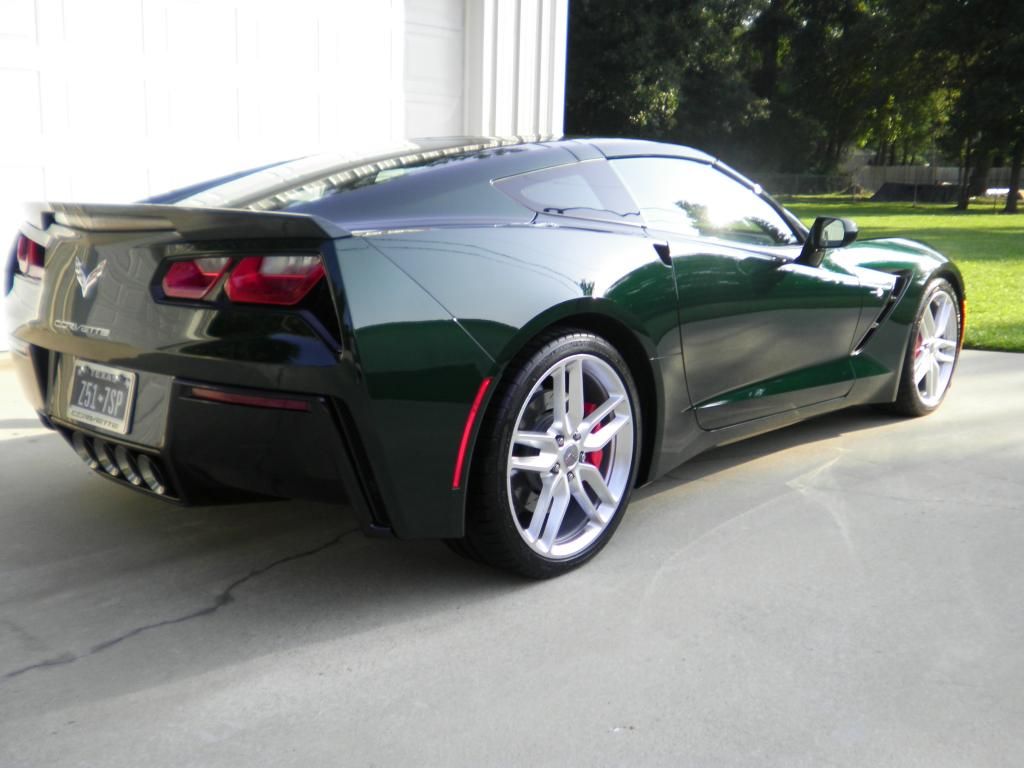 It took longer to take the pictures than lower the bolts.