Discussion Starter
•
#1
•
Interestingly, it was dismissed because the judge ruled, in essence, that the wheels have a design flaw, rather than a defect in materials or manufacturing.
Lawsuit Over Corvette Cracked Rims Dismissed In California

One of the lawsuits filed against

General Motors

over the well-known C7 Corvette cracked rims issue has been dismissed.

The judge presiding over

this suit

, which was filed in the spring of last year in the U.S. District Court for the Central District of California, ruled that the plaintiff in the case

did not prove that the problems with factory wheels on the C7 Corvette Z06 and Grand Sport were caused by a defect in the materials or workmanship rather than a design defect. While GM's three-year, 36,000-mile factory warranty covers defective parts that do not work as they are intended, they do not cover inherent design flaws with vehicle parts.

The plaintiff's case hinged on the fact that GM had expressly breached its own warranty claims, so it was thus thrown out.

The plaintiff in this Corvette cracked rims suit alleges the lightweight aluminum alloy wheels that come standard on the C7 Corvette Z06 and Grand Sport are prone to bending, warping and/or cracking. This is a widely documented and discussed problem in the C7 Corvette owners community, with Corvette chief engineer Tadge Juechter having previously acknowledged the issue to owners through an online forum. Juechter said the problem can be caused by owners hitting potholes or other bumps in the road and then continuing to drive on the wheel, which can cause it to warp severely.

A number of other suits have been filed over the Corvette cracked rims problem, including two separate ones

in April

and

October of this year

. We'll continue to follow these cases as they progress through the courts, as this is a worrying and seemingly widespread issue among C7 Corvette Z06 and Grand Sport owners.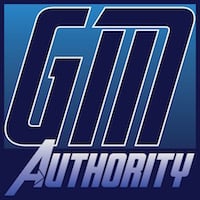 Two separate lawsuits have also been filed over this problem just this year.

gmauthority.com