Hello I am new to this Forum, the wife and I picked up a Stingray recently.
I am posting some pictures now, and I will be adding my thoughts and updating the little things as I go.
So far I am very very impressed with the car!!
We arrived at the dealer on a Friday night late so we took a few pictures through the window,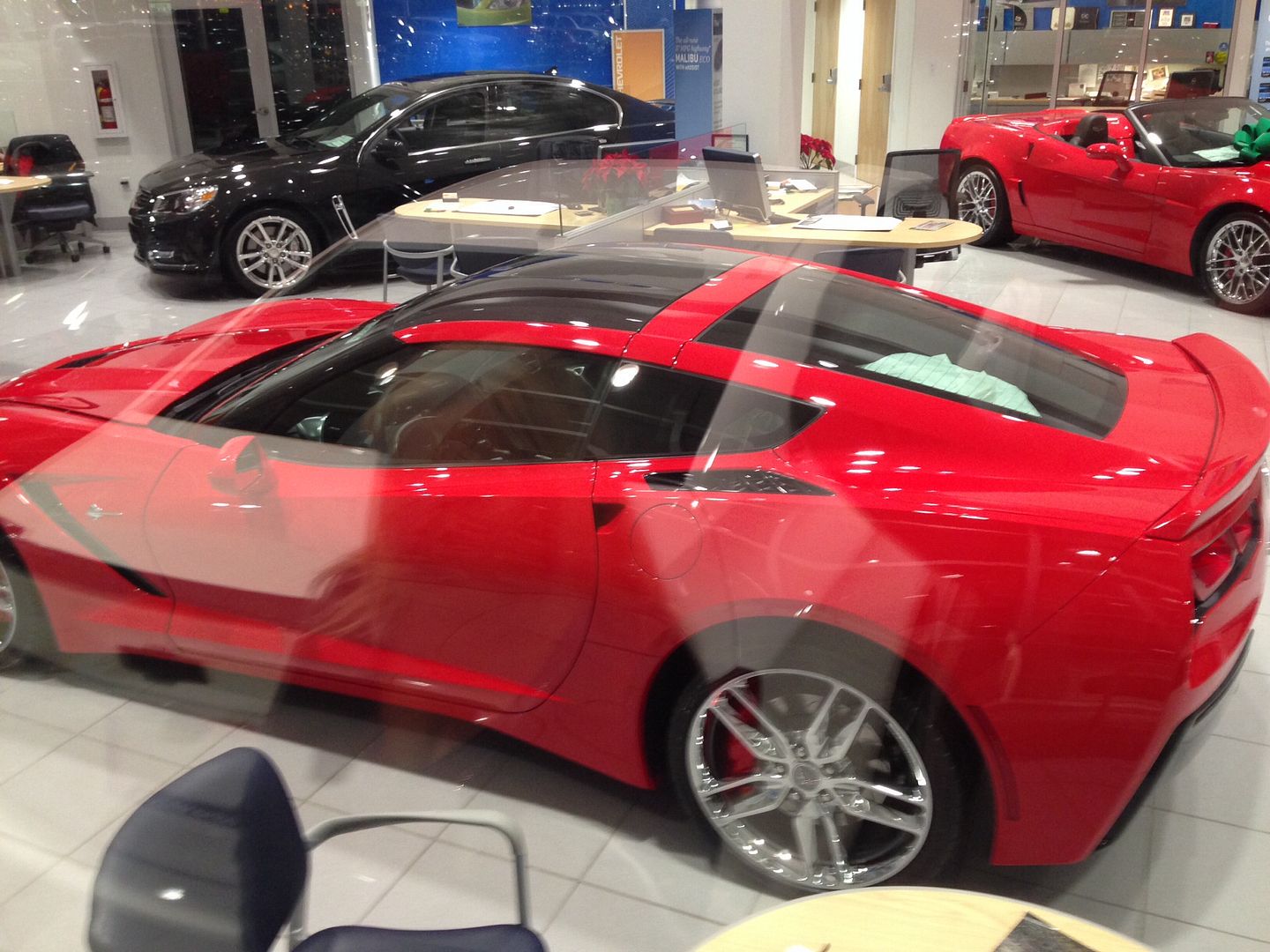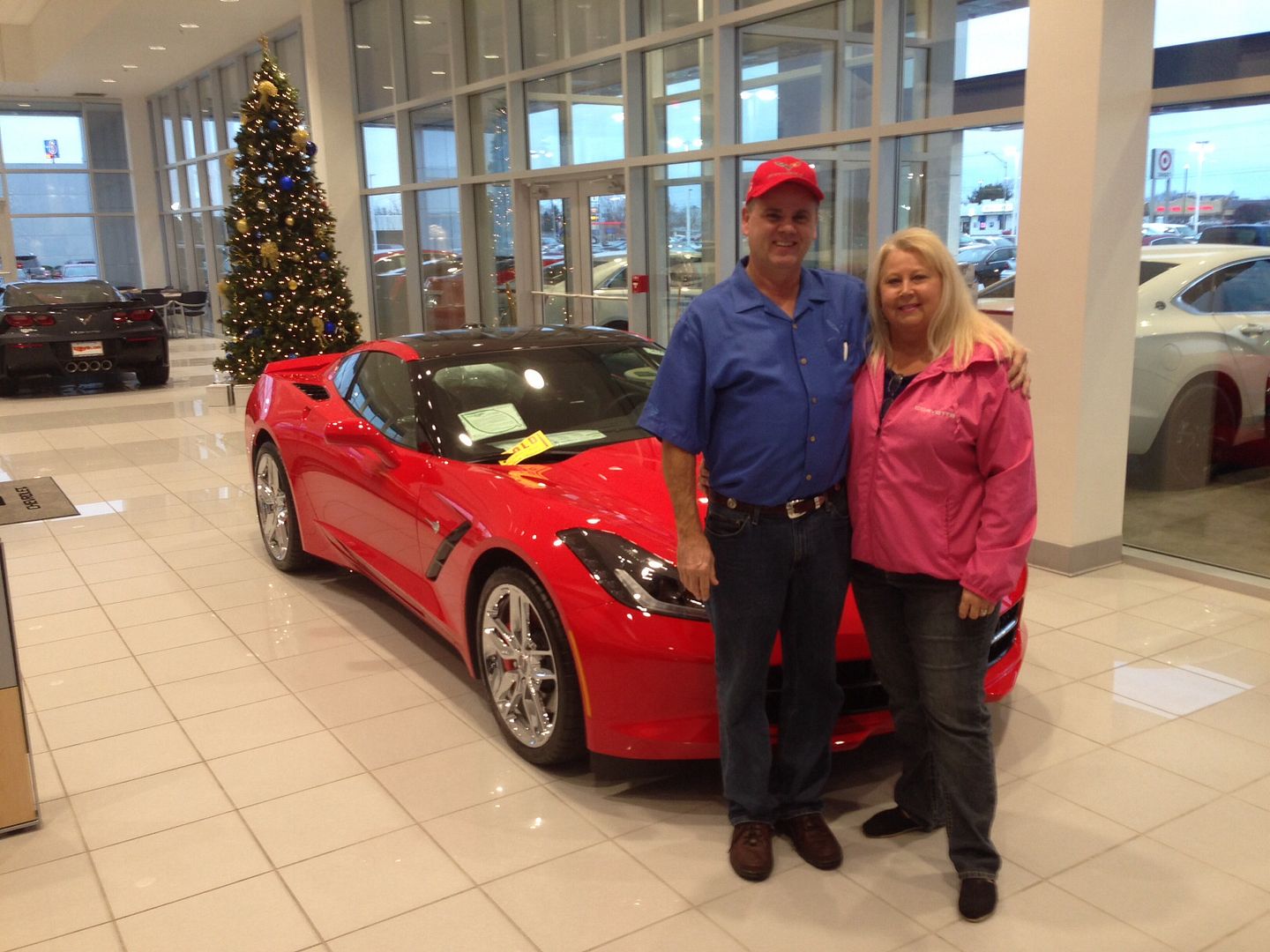 We said good bye to a very good C6Z06.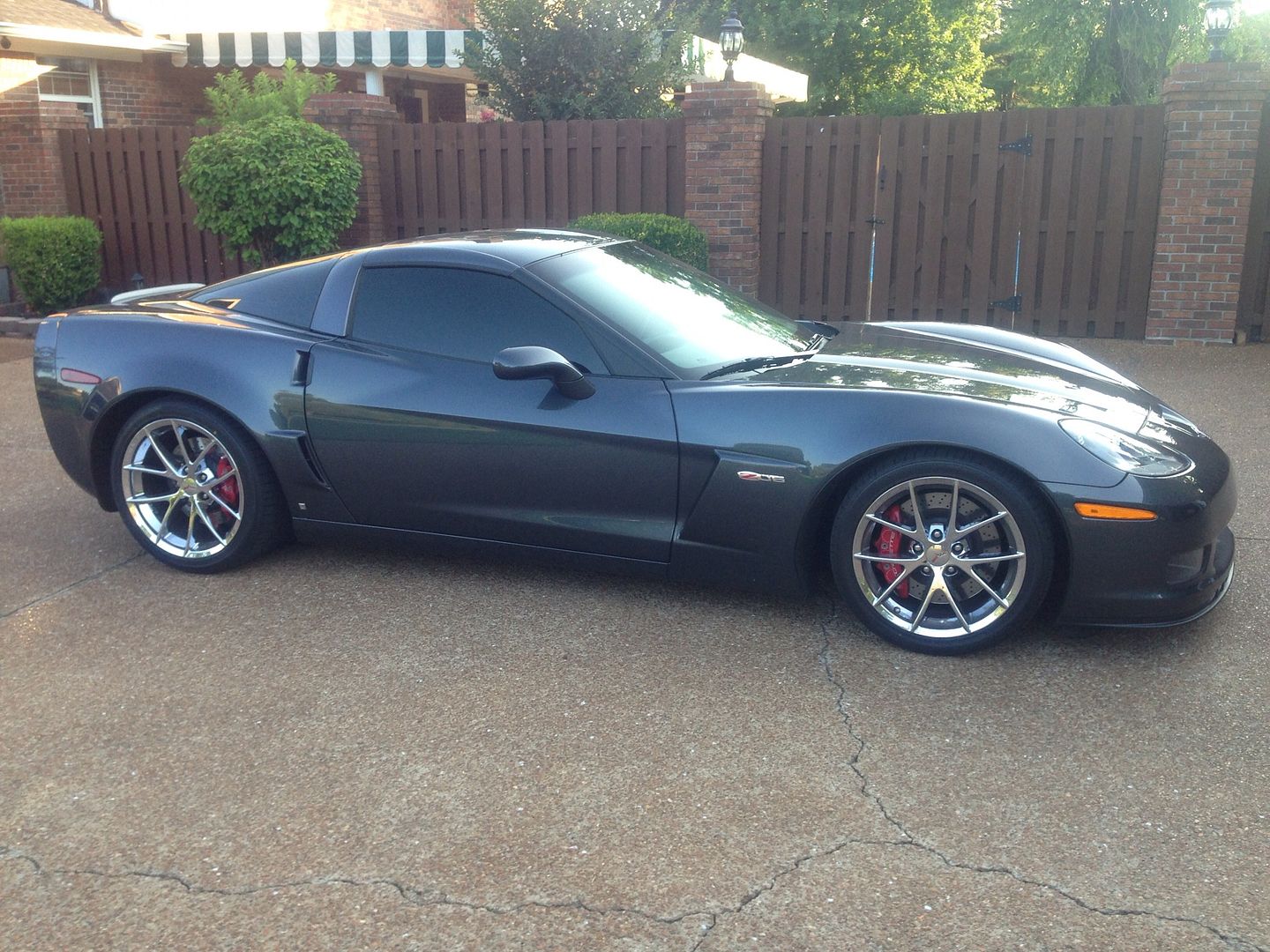 We bought the car in Indiana, it pretty much rained on us all the way home. We had to make a stop at the museum on the way home we love that place!
I hope to never see the car this dirty again!