So finally after searching for the right combination and color for a month now, i found it 300 miles from were i live. Yesterday me and my girlfriend took a drive out to bring her home. And let me tell you it was a great drive home. Although it was intense , we have never been to Pittsburgh before and of course we listened to google which took us thru the city and tunnel to get us on the highway. Nothing like trying to drive a brand new vette thru city streets you never been on.
This is my very first Vette , and i been waiting for them to release the next gen stingray.
I didn't get the Z51 package but she does have 3LT which was a must. To many mods i plan on doing to spend money on stuff i won't use.
We had to stop and take some shots
This is one with my other beauty that we drove down with.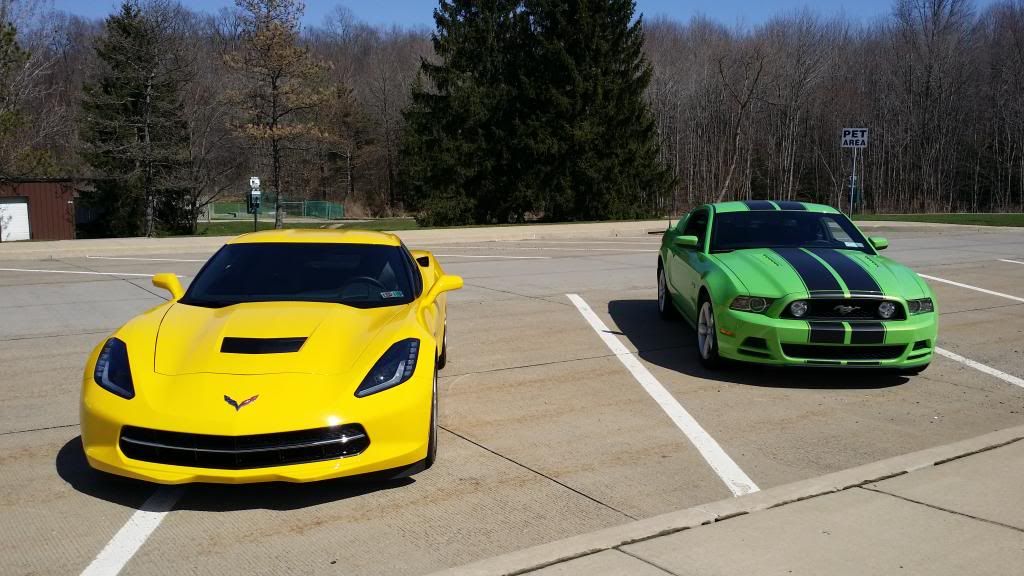 And after the drive home this is what i saw on the dash. you would never believe there was a huge V8 under there.